Last Saturday January 31, 2015 I traveled from Grand Central Terminal to Tarrytown, NY by train, with the MTA Metro-North Railroad, the busiest commuter railroad in the United States [1]. The headrest were disgusting dirty.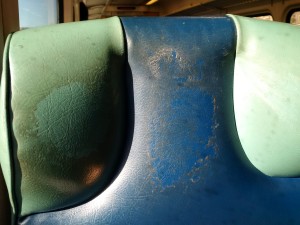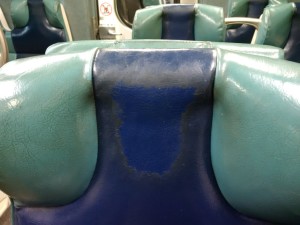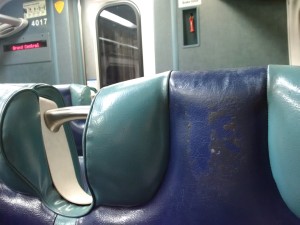 MTA has been always deeply peppered with scandals, as it has been reported by many newspapers. Per example:
* The New York Times: A Disability Epidemic Among a Railroad's Retirees (By Walt Bogdanich, Published: September 20, 2008)
* BloombergBusiness: N.Y. MTA Overtime Scam Netted Workers $1 Million, DiNapoli Says (By Freeman Klopott, Published: November 9, 2011)
* New York Post: 10 MTA workers busted for fraud scheme (By Antonio Antenucci, Published August 20, 2012)
The MTA is a Public Benefit Corporation that in my opinion produce very little benefits to the city of New York. With an astronomical budget of $13.6 billions (as 2014) the MTA delivers a very poor service to New Yorkers. A third world class service for the Capital of the World.
[1] Wikipedia